HIGHLIGHTS
WE ARE BACK
The Communicator got stuck somewhere for a while, but is back with a new name which is now simply Communicator. Because we Franciscans have been inside looking, Provincial is adjective for Province which for us means our religious Franciscan entity in the Philippines. But our readers often understand it as a geographic location. So, welcome to our Communicator.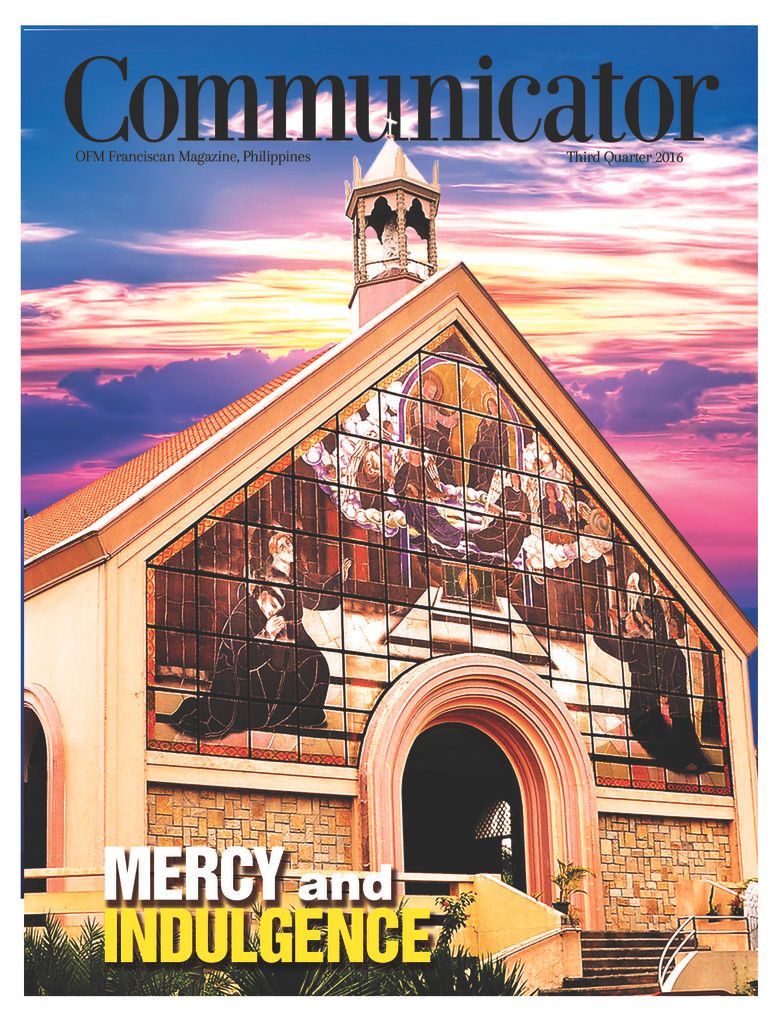 (Please click on the cover to view and download the Digital copy of the Magazine)
With a new name comes a new format. A special space for critique on a contemporary happening. And for this issue some points of view on the extra judicial killings or the EJKs.

The Franciscan news around the world include the Porziuncola Indulgence in Assisi, the Pope's visit to Assisi and the American Franciscans' Message for the Year of Mercy, while on the local level, the perpetual profession of friars, the pastors' meeting, the joint guardians and bursars' meeting, the accompaniment program 2016 for perpetually professed friars five years and below, the election of our Minister Provincial as co-Chairperson of the Association of Major Religious Superiors of the Philippines, the annual Jubilarians' Night and the celebration of the Season of Creation.

Then the usual cover story: the initial provincial celebration for the 800th Anniversary of the Porziuncola Indulgence and features on mission: on the celebration of the Jubilee of Mercy by a Missionary of Mercy, on formation: East Asian Conference common integration program of 2016 and participants' reflections, and on ministry: installation of new pastors and a rector.

A tribute is given in memory of Hugh Zurat, OFM, an American missionary to the Philippines, entitled "An American Pinoy".

For our inter Franciscans collaboration, read on the Transitus of St. Francis of Assisi on October 3, aside from those of our other communities. Beyond borders, aside from the above mentioned EAC integration, we give a short account of the meeting of the provincial and the custodial ministers of EAC, hosted by the Custody of St. Anthony in Cebu City.

We have two new Franciscan priests. We print the homily on the Ministry of Mystery by the ordaining prelate.

Happy reading!
Fr. Chito Rañoa, OFM
Editor-In-Chief